15 July 2020
Born and raised in Auckland, Nick Cassidy began karting at the age of just six but has since gone on to become one motorsport's most promising and exciting young talents.
The Tokyo-based New Zealander is the reigning Super Formula champion, as well as one of the most successful drivers in the history of the Toyota Racing Series and has even secured the coveted 'triple crown' of Japanese motorsport titles. Boasting an impressive 48.9% career podium percentage and 66 race wins, the Kiwi has achieved all this at the age of just 25 and now embarks on a new chapter with the Envision Virgin Racing Formula E Team from the 2020/2021 season.
His passion for four-wheeled racing was inspired by his father and uncle, both club racers themselves. With only small sponsorship funding behind him, Nick and his family worked their way around the New Zealand karting scene – often racing against the likes of Mitch Evans (Formula E driver) and Tom Blomqvist (son of renowned rally driver Stig).
Starting his single-seater career in Formula First championships in 2008, he quickly took the step up to race in Formula Ford Championships in both New Zealand and Australia, where he was named Rookie of the Year in 2010.
In 2011, Cassidy made his debut in the Toyota Racing Series clinching five podium finishes and winning an impressive two out of three races in the final race weekend. Finishing as runner-up behind team-mate Mitch Evans, Cassidy was yet again named Rookie of the Year.
Following his success, Cassidy moved across to Europe to race in Formula Renault and then Formula Three with British team T Sport. He was selected to do the final two rounds of the European Championship for the team and then competed in the blue-ribbon Macau Grand Prix – where he was engineered to an impressive debut podium (2014) by Stephen Lane – the same race engineer that will now support him at Envision Virgin Racing.
This catapulted his career in Japanese motorsport, where he has firmly established himself as one of the rising stars of the future – racing in both open wheel and GT racing through the Super Formula and Super GT championships.
With Cassidy now on the radar of many international teams, it was Envision Virgin Racing that saw his true potential and offered him a test in their all-electric Formula E car during the championship's rookie test back in March in Marrakesh. Here, he not only posted the fastest time out of 23 other drivers but set a new lap record for the circuit, proving he was a force to be reckoned with.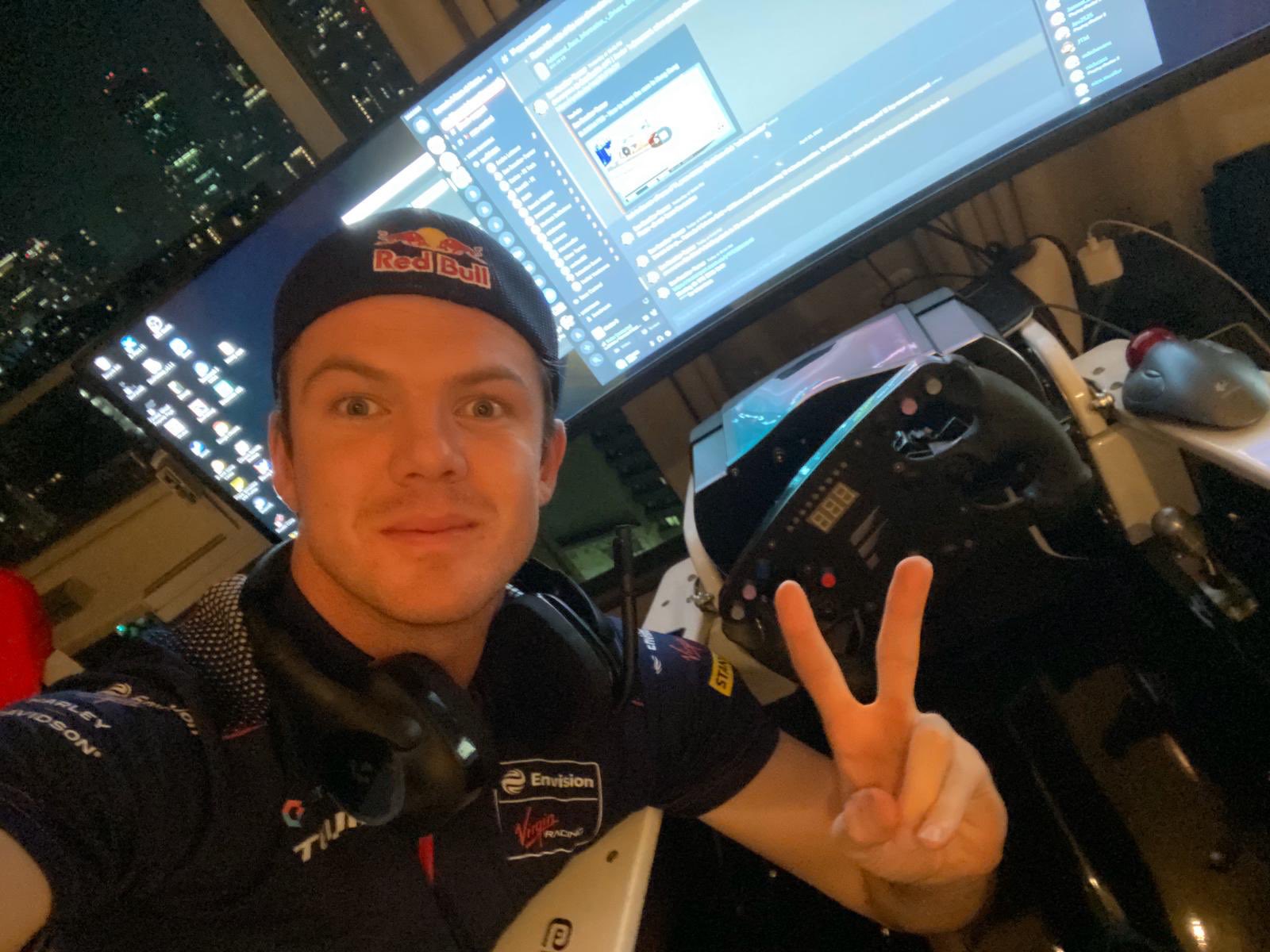 Continuing his work for the team during the worldwide lockdown, Cassidy competed in the opening rounds of Formula E's Race at Home eSports Challenge bringing home a maiden podium in just the second race. The developing relationship between Cassidy and the team meant he became the obvious candidate to join Envision Virgin Racing for season seven where the series will also earn world championship status.