12 March 2018
Virgin Racing has completed the move of its operational arm to new state-of-the-art facilities at Silverstone Park – a stone's throw away from Silverstone Circuit, the home of British motor racing.
The UK-based team, which has competed in the all-electric FIA Formula E Championship since its inception, moved into the premises last summer in preparation for the fourth season but has now put the finishing touches to the new premises.
Its 11,000 sq ft base is home to around 25 permanent staff, as well as housing the team's race-winning cars, workshop bays, spare parts, engineering offices and multi-media meeting rooms.
The team's commercial headquarters continue to be based in central London, whilst its operational arm at Silverstone intertwines with those of its partner DS Automobiles in Satory, France – part of the PSA Group's Centre of Excellence.
The building is also built to the 'Very Good' standards set by BREEAM (the Building Research Establishment Environmental Assessment Methodology) – a Government body which researches energy sustainability.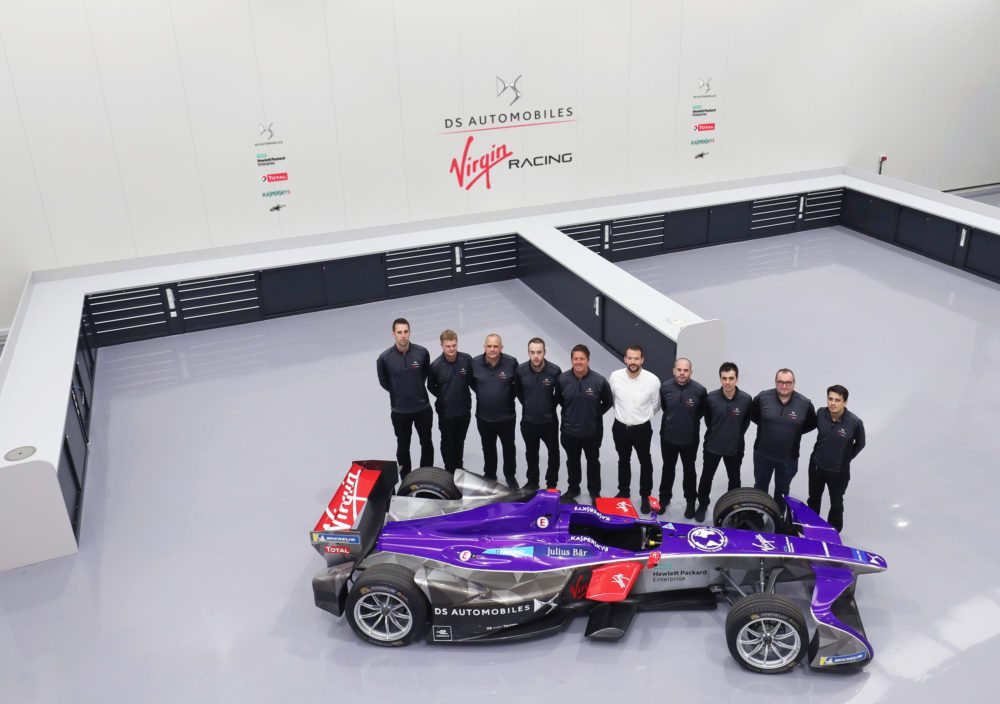 Virgin Racing Team Manager Leon Price, who oversees the facilities, said: "We looked at a number of locations but the high standard of facilities at Silverstone Park, together with the skillset and like-minded businesses on the doorstep, made it an easy choice. It's great to be now fully settled in and to have a strong base, just a stone's throw from the home of British racing, in which to prepare for the demands of the Formula E series."
MEPC's Roz Bird, Commercial Director at Silverstone Park, commented: "Virgin Racing is a very exciting addition to our tenant roster because it's a great name, operating at the highest levels and the company is passionate about innovation around electric vehicles and sustainability.
"This is something that MEPC welcomes as it rolls out its Responsible Property Management programme at Silverstone Park, which includes everything from retro-fitting smart meters for water and electricity through to launching a new pilot project to work with local secondary school pupils.
"With 35,000 sq ft of accommodation available to let and planning consent for over 2m sq ft, we aim to attract a full range of occupiers to Silverstone Park, to benefit from the high-quality environment, sense of community and business opportunities.
"We welcome DS Racing Virgin to the Silverstone Park and wish them every success with their Formula E season."
The next rounds of the 2017/2018 FIA Formula E Championship take place on March 17 in Punta del Este.